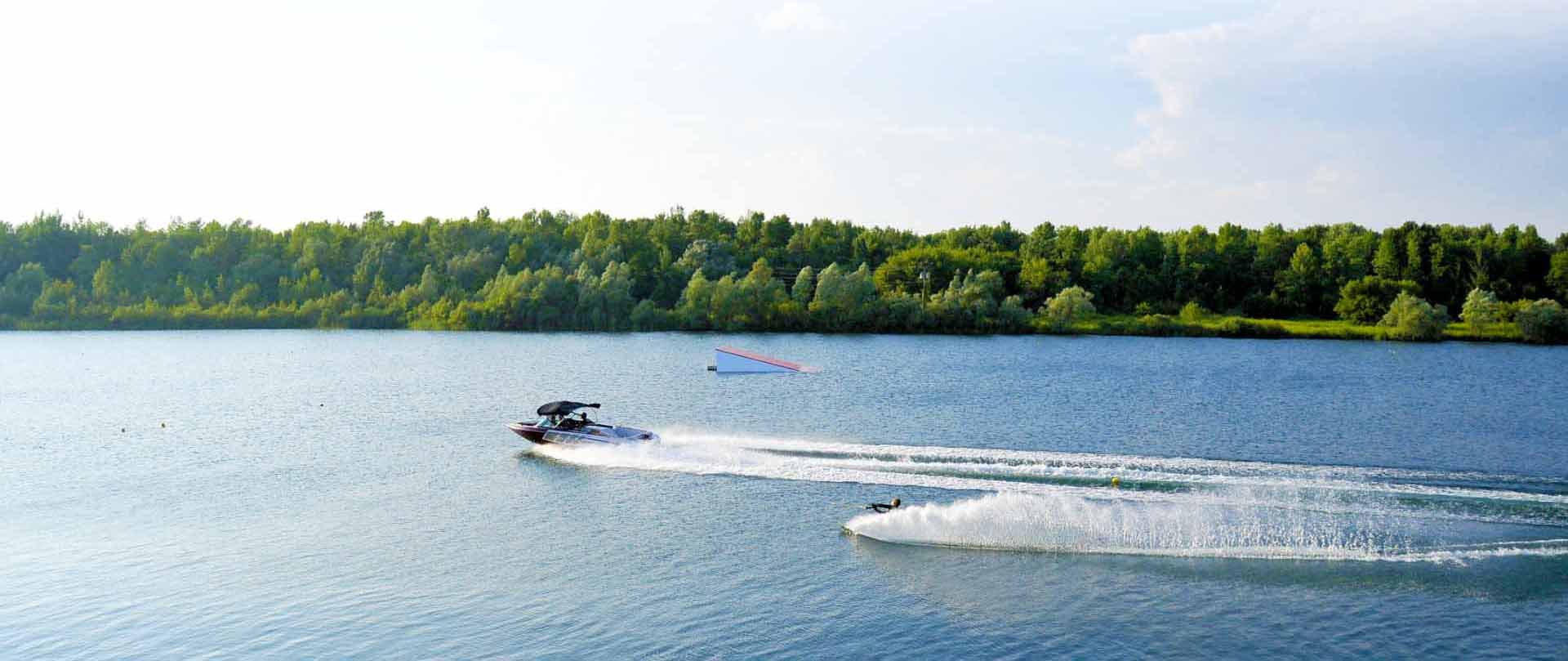 NEWS
Latest News
2023 Tournament Schedule Updated!
Jun 7, 2023
The tournament schedule for 2023 has been updated! You may find it here. At the time this updated schedule has been posted, wsconnect has not been updated with some of the changes described within. Please note of the top of the document where the changes are noted.
---
In Loving Memory of Micky Geller
May 15, 2023
It is with heavy hearts and great sadness that we share with all of you the news that Micky Geller, from Ontario, has died suddenly.
Micky was a valued member of the University of Louisiana at Lafayette Water Ski Team, and the Ontario skiing community and he represented Water Ski Canada on many occasions including the U17 IWWF World Championships, the Jr. US Masters Water Ski Tournament, and the 2022 Pan American Championships.
As skiers and all the members of our community begin to mourn this great loss, many will acknowledge his amazing work ethic, unending passion, humour, athleticism, and charisma. During this difficult time, let us come together as a community to support one another and cherish the memories we have of Micky. The University of Lafayette at Louisiana will be flying their flags at half mast today to honour Micky and his contribution to the school and their Water Ski Team.
We invite you to share your memories by sending photos and memories that will be shared with the family. You can send the memories to Kyle (WSWC). We will continue to update you on the ways we can all pay respect to Micky's memory.
The family has provided obituary and funeral details that can be viewed here. Photos of Micky to share with the family can also be uploaded to this site.
The Geller family would like to create an award in Micky's memory and WSWC will work with them on a suitable way to remember Micky's wonderful contribution to our sport and everyone in it. If you wish to support the award, you can donate through the WSWC website here.
Should you need to reach out for support please email us and we will gladly share some resources to help your healing journey.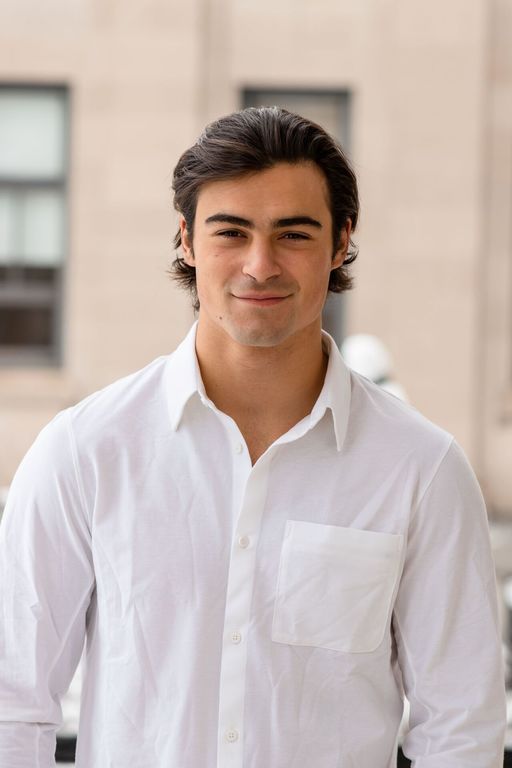 ---
2023 AGM Announcement!
Mar 3, 2023
The Annual General Meeting will be held on April 3, 2023 @ 7PM EST. This PDF has some additional details regarding this year's meeting. Further information such as the call in / WebEx information for the meeting will be shared here at a later date.
Should you wish to nominate someone for a position on the board, please use the member nomination form. You may use the same form should you wish to volunteer with the organization. To allow someone to act on your behalf during the AGM because you are unable to attend, please use the AGM Member Proxy Form.
Questions about the event may be directed to the office.
---
Ontario 2023 Water Ski Team!
Jan 23 2023
We are excited to announce the 2023 Ontario Water ski teams have been selected! Huge thanks go out to all applicants!! Click here to see the new team members. Click here for more information!
---
2023 Tournament Schedule Announced!
Jan 19 2023
The tournament schedule for 2023 has been announced! You may find it here. Note that as always, this is only a tentative schedule at this time and is subject to change.
---
WSWO Membership Social
Jan 12 2023
WSWO is hosting a Membership Social to celebrate all of YOU, our amazing members! Our organization is made up of the most talented, dedicated and supportive individuals and for that we want to thank you in-person.
Join us during the return of the Toronto International Boat Show and meet your fellow members and WSWO Board of Directors on Saturday January 21st from 5:30pm – 7:30pm in the Toronto Boat Show Executive Suites (above the show floor), room C2.
Come stop by and say "hello", enjoy some appetizers and beverages and chat about the latest news in towed watersports.
If you plan on dropping by, please send a quick email to office@wswo.ca letting us know for planning purposes.
We can't wait to see you!
---
2023 WSWO Membership Registration Special
Jan 6 2023
Happy New Year to our WSWO community!! We are pleased to announce that membership registration/renewal is now open online through Water Sports Connect for 2023. WSWO is offering the FIRST 100 Personal Members (Active Adult, Active Single OR Camp, Club or School) a free ticket to the Toronto International Boat Show (a $22 value) with your WSWO membership registration! The complimentary ticket is valid for one entry into the show, date of choice, from January 20th – 29th, 2023.
2023 WSWO Membership registrations must be completed by January 19th in order to be considered in this offer. *Please note that anyone who has already purchased their 2023 membership will also be included in this giveaway!
Now get to it and register today! WSWO will email the lucky individuals with next steps in order to obtain your free Toronto Boat Show admission ticket through Canadian Boat Shows Inc.
We thank you for your continued support with the organization over the years and we look forward to everything that 2023 has in store. Hope to see you at the Toronto International Boat Show!
---
2023 WSWO Team Selection Criteria & Application Information!
Dec 1 2022
Water Ski Wakeboard Ontario is pleased to announce the criteria for the 2023 Ontario Water Ski Team. Here you will find information on different team levels and the team selection process. It is our hope that we will continue to give our competitive water skiers an opportunity to push themselves further, with hopes of one day competing on the Junior, U21 and Elite Canadian National Water Ski Teams.
As part of a training plan for the Ontario Water Ski Teams, formal training camps have been set up and will be regulated by the current Ontario Provincial Team Coach (PTC), Jason McClintock, in order to provide continual professional training to our athletes and help them achieve their own personal goals within our sport. Athletes are not required to attend these team training camps, but are encouraged to seek out quality training from an NCCP Competitive Certified Water Ski Instructor if they are unable to attend.
Click here to check out how the funding works and apply today! Additional information available in this pdf.
---
Important Information regarding Eastern Regional Championships
Jul 26 2022
Please see this Easterns Tournament Notice.
---
2022 Water Ski Teams Announced!
Feb 11 2022
The 2022 Ontario Water Ski Teams have been announced! The full announcement may be found here. Congratulations to all who made the team - we are looking forward to witnessing all of their accomplishments on the water this summer!
---
Mark Stevens Memorial Tournament Postponed
Aug 13 2021
It is with much regret that the Mark Steven's Memorial tournament, scheduled for August 27-29 at McClintock's, must be postponed until 2022. Timing, and the availability of RC rated officials has made this decision necessary.
Our intention is to make this tournament a fitting tribute to Mark Stevens. Mark was truly a special person and this tournament is intended to honour his legacy as both a great athlete and official, and as a wonderful human being. Given the current circumstances in 2021 we do not feel that we can celebrate Mark in the fashion originally planned.
The Mark Stevens Memorial tournament will be a premier event on the 2022 tournament calendar. The dates and tournament details will be announced in early 2022. Please plan on being a part of this event as we celebrate this extraordinary man.
---
Back-to-School @ Southwood Lake (Greely) cancelled
Aug 10 2021
The Back-to-School Slalom tournament originally scheduled for Wednesday August 25 at Southwood Lake, Greely, has been cancelled. This event may be rescheduled, so please check this website and wsconect for updates.
---
2021 Eastern Canadian Water Ski Championships Update
Jul 13 2021
Familiarization: Book through Spray Lake 647.728.7935
Spray Lake has a no pet policy and will not permit pets of any kind on-site.
Please respect Spray Lake rules: no glass bottles if possible, life jackets mandatory for all on water activities including swimming, paddleboard, aqua park.  (Trick event excepted)
There is no camping available at Spray Lake. Please make your own accommodation arrangements.
A Spray Lake waiver form must be completed by all who enter the site. Wrist bands will be issued to all officials, skiers and family members once this is completed. This will avoid the general admission fee normally charged to visitors.
Registration payment on-site, by cheque (payable to WSWO) or cash please.
Please respect the rules of the site and be prepared for a great Eastern's.
Deadline for registration, via wsconnect is Tuesday July 20, 6PM. There will be no extensions.
Schedule of Events:
Friday July 23: familiarization – book through Spray Lake Office # - 647.728.7935 www.spraylake.ca
Saturday July 24 8am: Slalom, followed by Trick, followed by Pick and Choose Trick
Sunday July 25 8am: Jump, followed by Pick and Choose Jump, followed by Pick and Choose Slalom
The 2021 Eastern's will be pulled exclusively by the MasterCraft ProStar 6.0.
---
2021 Traditional Tournament Schedule
Jun 14 2021
The revised tournament schedule for the 2021 season is now available online.
Registration for each event must be made through wsconnect. Please consult the wswo website for updates as to when registrations are open for each tournament.
All participants, family and spectators will be expected to wear suitable masks and respect social distancing guidelines as recommended by the Ministry and as set down by the tournament host in keeping with Covid 19 safety protocols.
It is strongly recommended that all persons 18 years of age and older arriving at the site have been vaccinated with at least one dose of a Covid 19 vaccine.
---
Provincial Teams Announced!
Mar 8 2021
WSWO is pleased to annoucne the skiers who have made it onto the various teams that WSWO supports throughout each ski season. Full information available here.
---
Mental Performance Workshops: sign up now!
Mar 4 2021
WSWO and the Ministry of Tourism, Culture and Sport are thrilled to offer a Mental Performance workshop series by Canada's foremost authority on Sports Psychology, Dr. Peter Jensen. Peter has attended 9 Olympic games as a member of the Canadian Olympic team. He has helped countless numbers of athletes achieve high performance under intense pressure, including four consecutive medal winning Women's Olympic Hockey teams.
Peter has a deep understanding of towed watersport. Early in his career, Peter worked with the Canadian National team leading up to the 1985 Waterski World Championships in Toulouse France.
Peter is also author of several acclaimed books on mental performance, including:
The Inside Edge: High Performance Through Mental Fitness
Ignite the Third Factor
Thriving in a 24/7 World
Dr. Jensen is going to be doing a 3 part workshop series for the athletes and coaches of WSWO this month.
Thursday March 11 @ 7 pm, Part 1: Perspective
Thursday March 18 @ 7 pm, Part 2: Energy Management and Imagery
Thursday March 25 @ 7 pm, Part 3: Mental Preparation
If you are interested in improving your performance on the water this season, then don't miss out on these workshops. Space is limited, so please reply to the WSWO Office to reserve your spot.
---
Upcoming Clinics
Jan 17 2021
Check the Events page over the next month or so while to find out when 2021's clinic's are happening! These include Women on the Water, Adaptive, Officials training and much more!
---
WSO COVID-19 Update
June 2020
The COVID-19 pandemic has been a time of unprecedented uncertainty and change in recent weeks and we hope you are managing well through these challenging times. You may be wondering what WSWO is doing on your behalf and we wanted to update and send the information we have to date.
Premier Doug Ford announced on May 14th, 2020 that marinas, seasonal businesses and outdoor recreational are able to open under the Tier 1 Framework WSWO is thrilled to see the lifting of the mandates for our clubs and schools and for our members.
Our clubs and schools are focused on providing a positive and safe sport experience, are required to comply with all according legislation and are working to implement measures to mitigate the risk of spread of COVID-19 and support social distancing. Please call or email your club or school to learn more about their projected opening dates and to get more information.
This is a collective effort on everyone's part to continue to #flattenthecurve – for more information and resources on COVID-19, please see the WSWC Resource Hub WSWC. Water Ski Wakeboard Ontario (WSWO) and Water Ski and Wakeboard Canada (WSWC) continued to work closely to provide information as it becomes available and support a safe return to sport.
Should you have any questions, please do not hesitate to contact the WSWO office. Be Safe and Have Fun!
---